Regular price
Sale price
$18.95
Unit price
per
Sale
Sold out
Embrace motherhood with open possibility and joy. Face each day with positive, radiant energy.


This warm and vibrant deck of 20 affirmation cards (printed front and back) holds 40 uplifting messages to affirm the new mom, remind her she is rocking motherhood, and empower her to have a positive postpartum experience.

♡ Instead of tips on how to get baby to sleep through the night, she will be reminded that she is a wonderful mom, and her baby loves her
♡ Instead of questioning her feeding choices, she will be reminded that motherhood is not a competition, and she is bonding more with her baby every day
♡ Instead of telling her how to lose the baby weight, she will be reminded her body is amazing for birthing, nourishing, and protecting her baby
♡ Instead of telling her how she should mother, she will be reminded she is free to be the kind of mother she wants to be without anyone else's permission

To get the most out of your affirmation deck:

♡ Place cards wherever you'll see them often, like by your favorite feeding nook, on your bathroom mirror, by the baby's changing table, on the fridge door, or by your bed
♡ Choose one card each morning to focus on and to set the tone for the day
♡ Share your favorite affirmations with mom friends to spread the love and support

Durable cards made to withstand new motherhood:

♡ 20 cards, printed with unique messages on both sides for 40 total affirmations
♡ Printed on premium quality 350gsm heavyweight stock
♡ Featuring beautiful watercolor designs babies will love to look at too
♡ Each card measures 4in x 5in
♡ Water- and rip-resistant, with rounded edges
♡ Wipe clean as needed

How do affirmation cards work?
Our inner voice has incredible power over how we experience life every day. When the messages we feed ourselves are positive and affirming, we are more confident, happy, and calm when facing challenges that come our way. Many moms have relied on birth affirmations to help them manage labor and build confidence that their bodies can handle childbirth. The New Mama Affirmations work similarly for the postpartum period, helping new moms build confidence in their own intuition as they navigate the first few months with baby.

View full details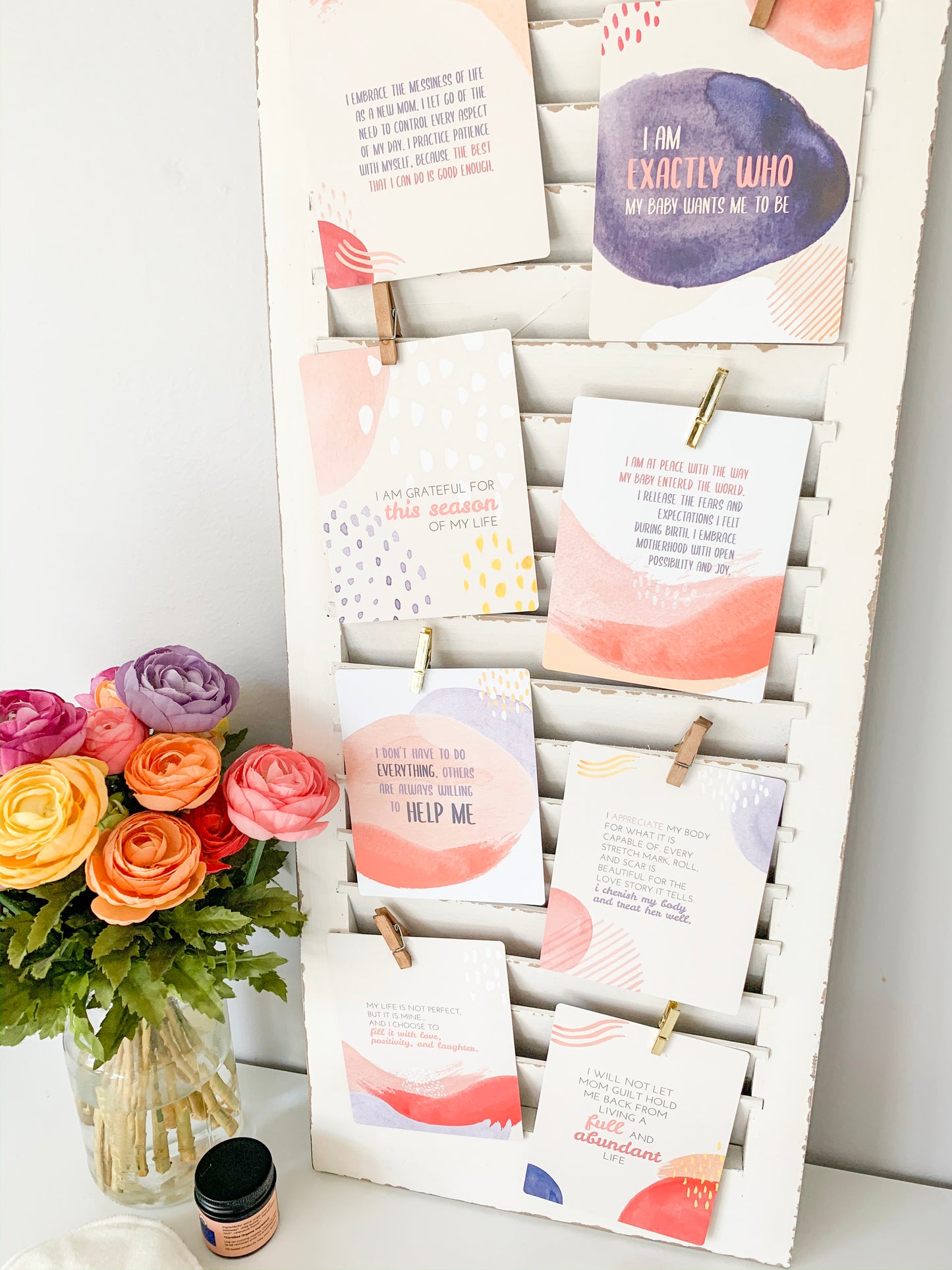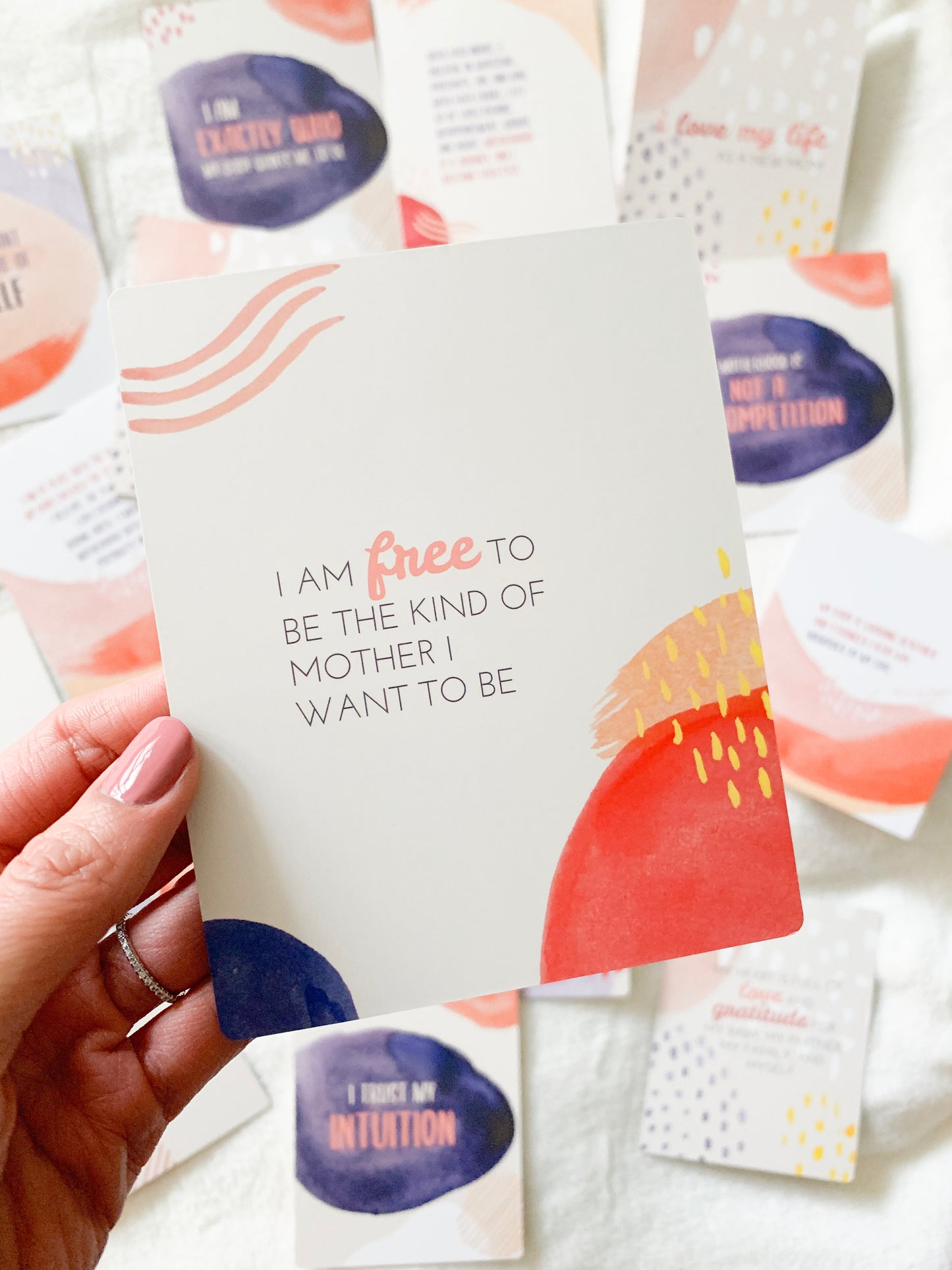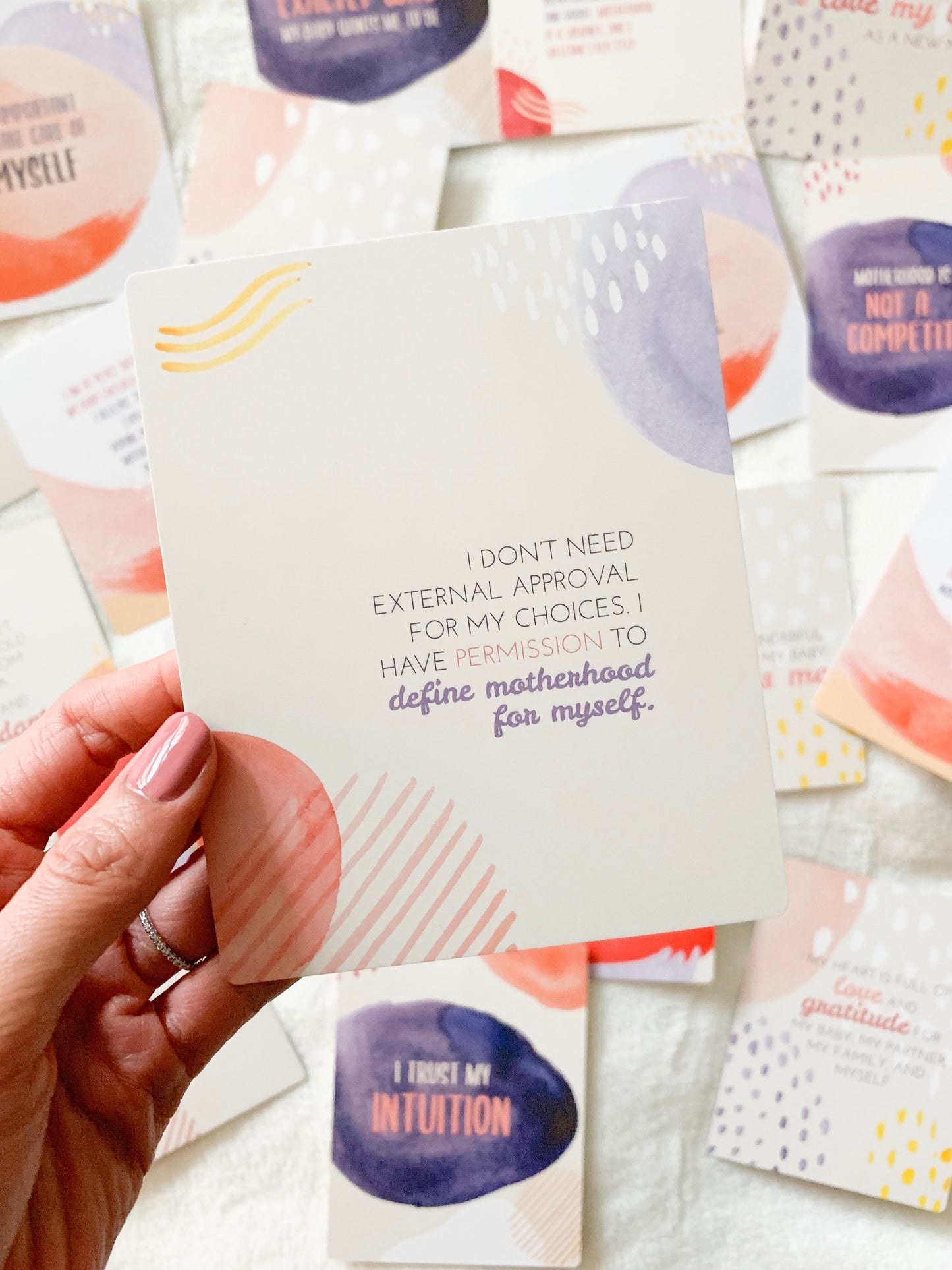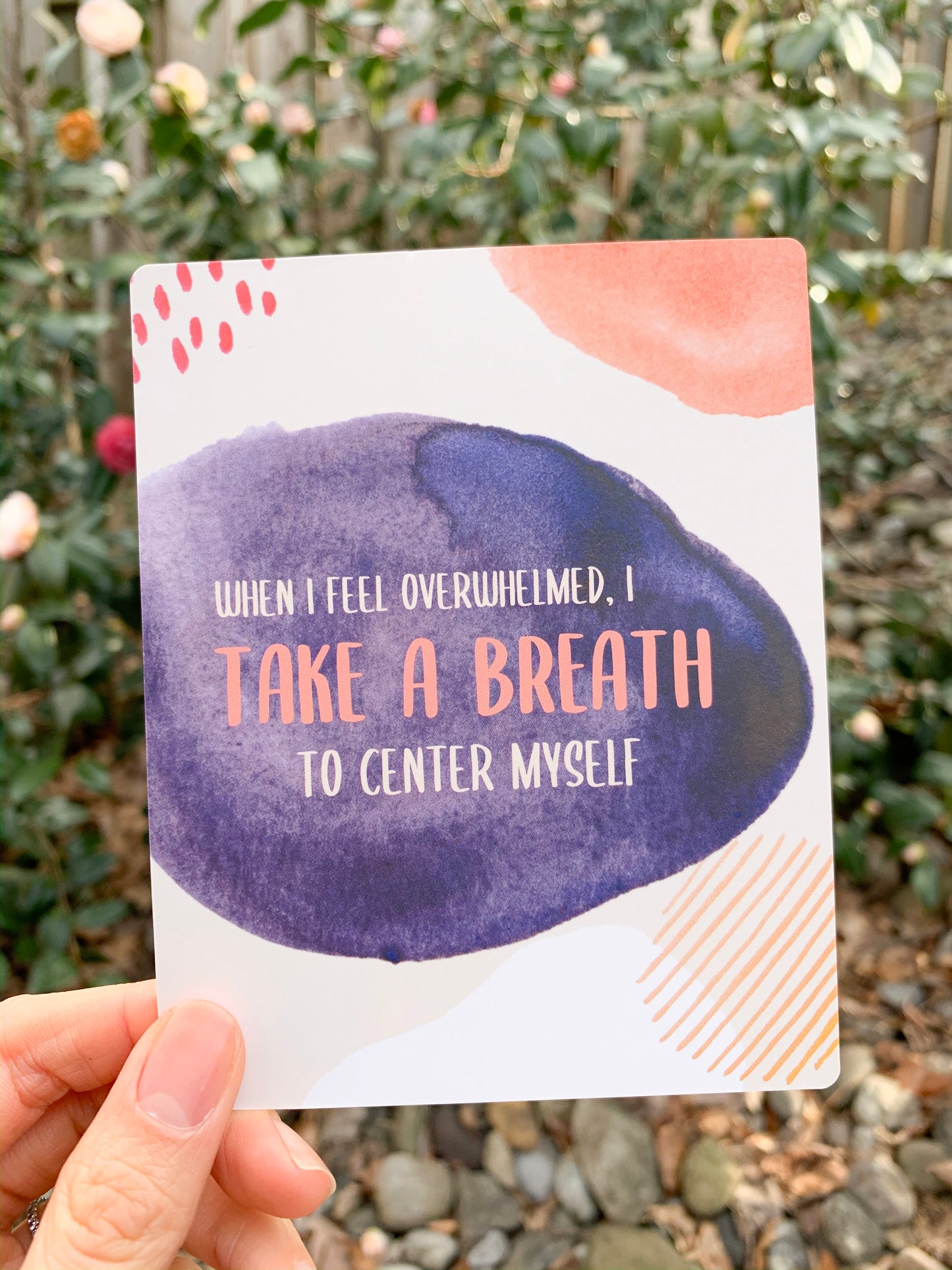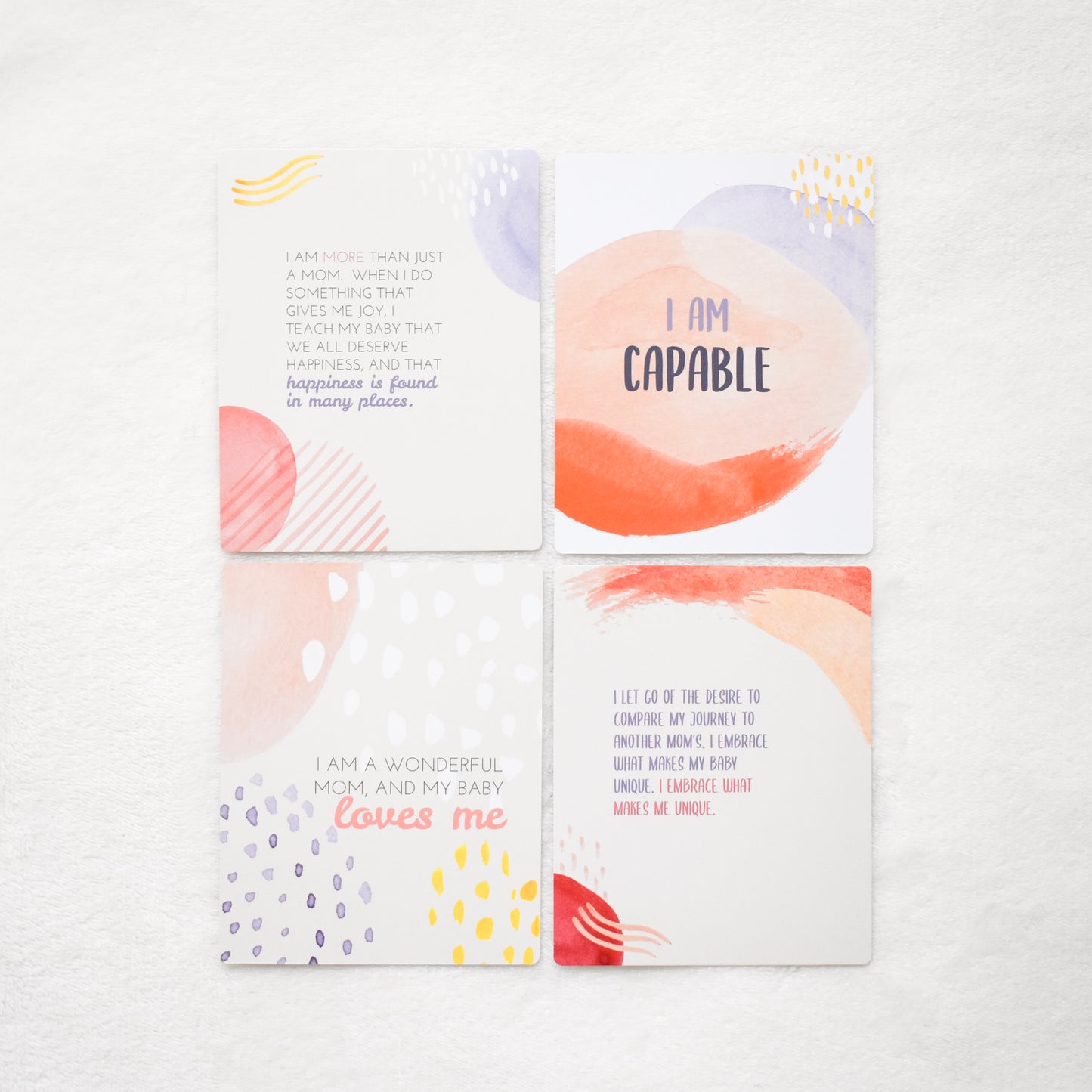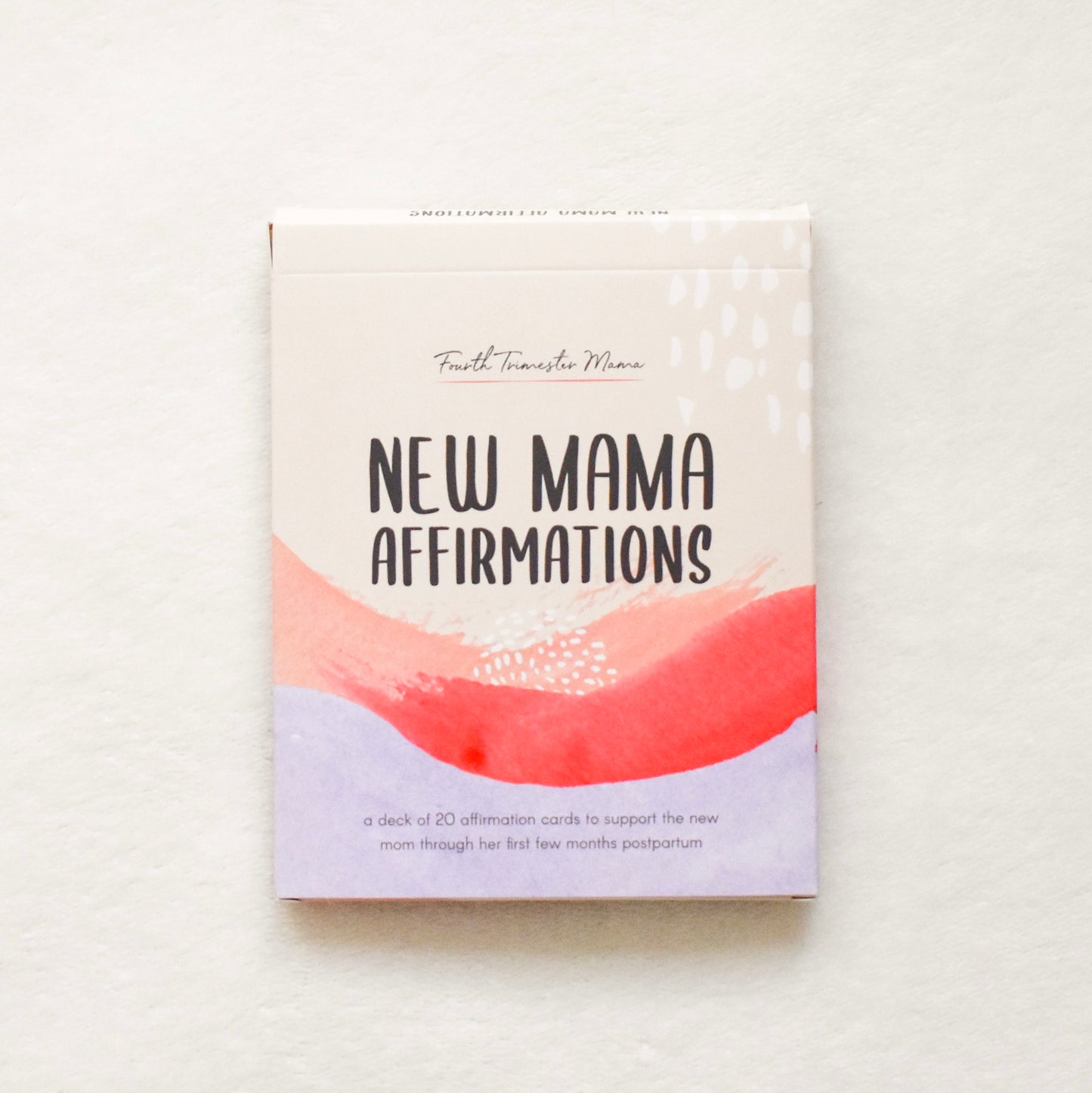 the new moms i sent these to really loved the positivity and affirmation great gift for any new mother
Love the new mama affirmations!
I bought this for my granddaughter- she is having her first child this summer and I love the positivity of this deck. The early days are so exhausting and confusing and lonely- having a little daily reminder that she is strong and capable and loved will be priceless.
I got two as a gift for brand new moms and they loved them!
Great quality and beautiful cards! Fast shipping. Absolutely love these and I will definitely order again!