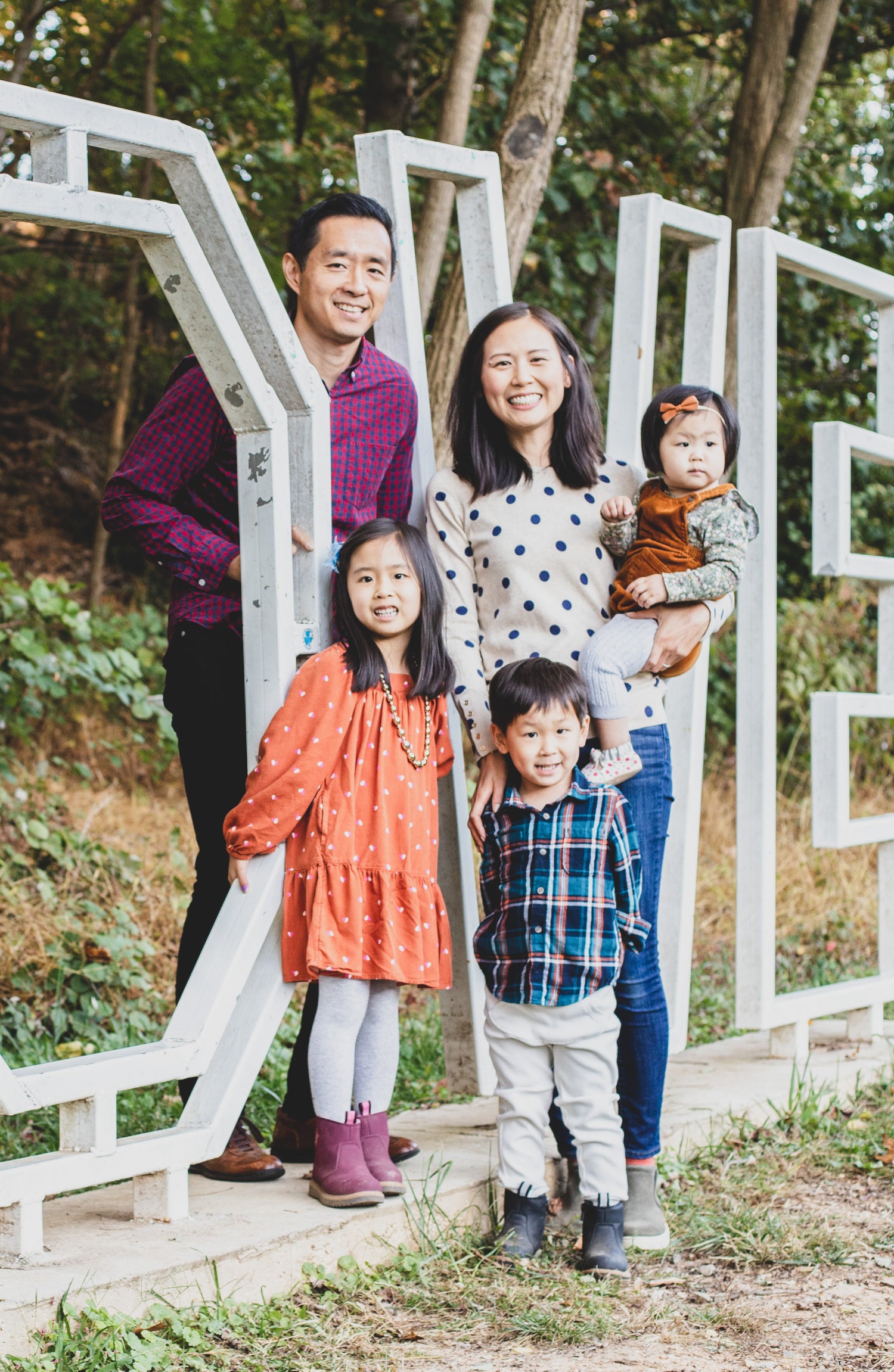 Our Story
After having two babies back to back, my mental health suffered even as my body healed from childbirth. I started writing affirmations to myself - uplifting messages to myself as a new mom, words that felt good to hear. What began as a passion project turned into a passion business once I realized other new mothers craved the same words of support that I did. Fourth Trimester Mama is my heartfelt way to support and celebrate all new moms. We continue to grow by creating new products that make mom's postpartum journey a little easier and her days a little brighter. 
I'm so glad you found us. We are honored to help the new mama in your life feel loved!
♡ Stacy, mama of three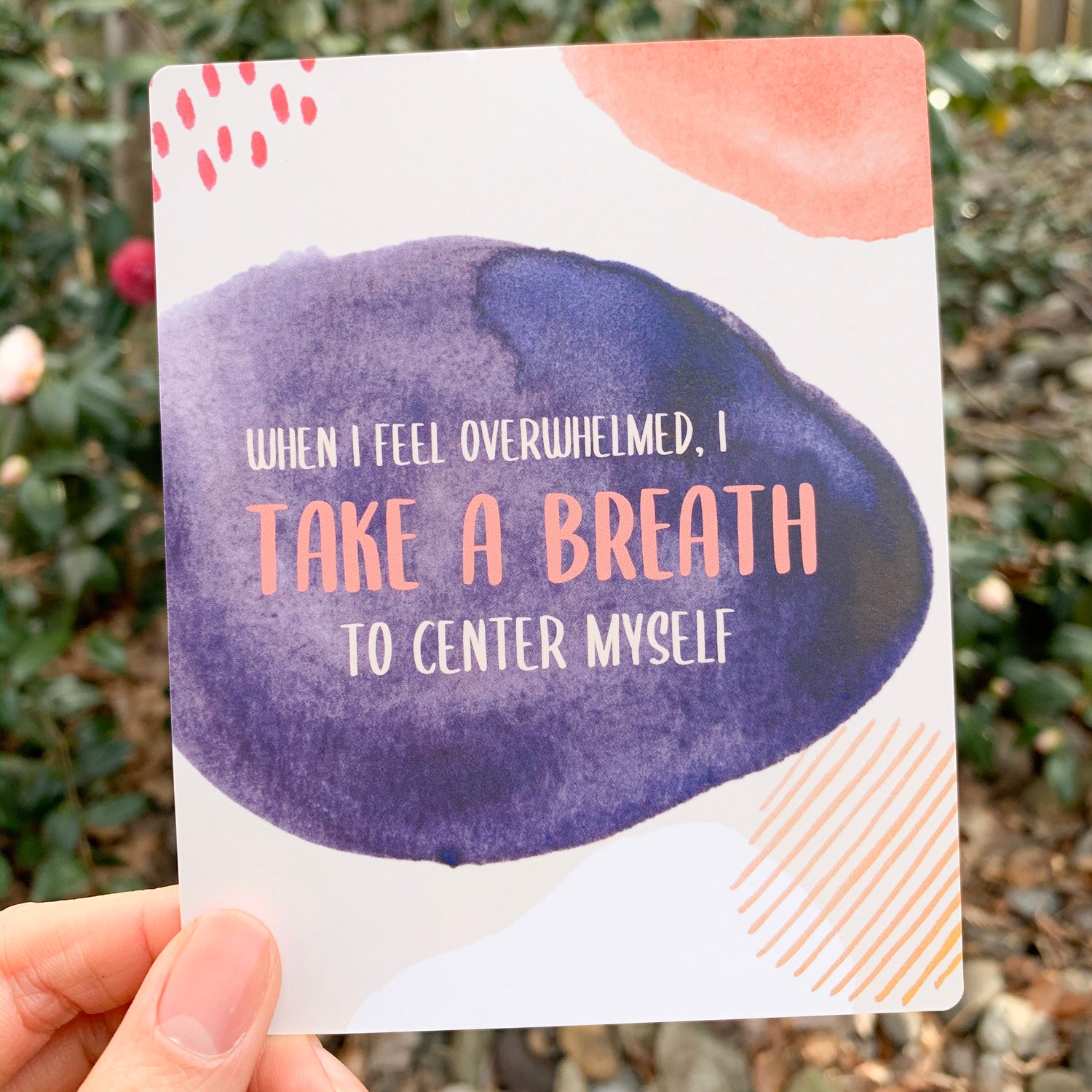 The Power of Affirmations to Improve Maternal Mental Health
Affirmations are at the heart of our business, because we believe they are so powerful in transforming a new mom's experience of early motherhood during her postpartum months. Our inner voice holds incredible sway over how we experience life every day. When the messages we feed ourselves are positive and affirming, we are more confident, happy, and calm when facing challenges that come our way.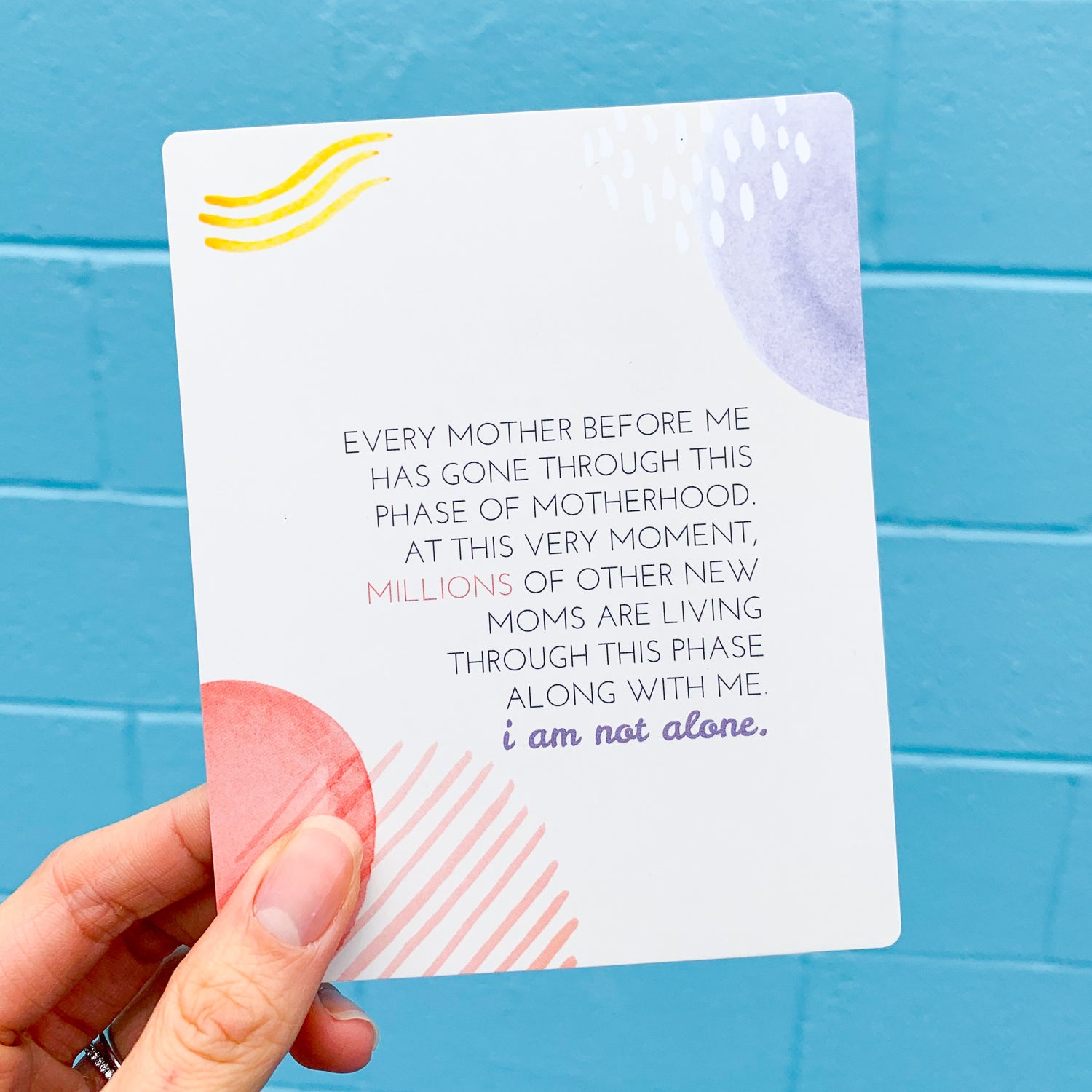 Newly postpartum moms are especially vulnerable to feelings of uncertainty, anxiety, and other debilitating emotions. Add to that the physical demands of a healing body and total lack of sleep from caring for a newborn, it's no wonder many new moms feel overwhelmed and - real talk - on the edge of a total breakdown.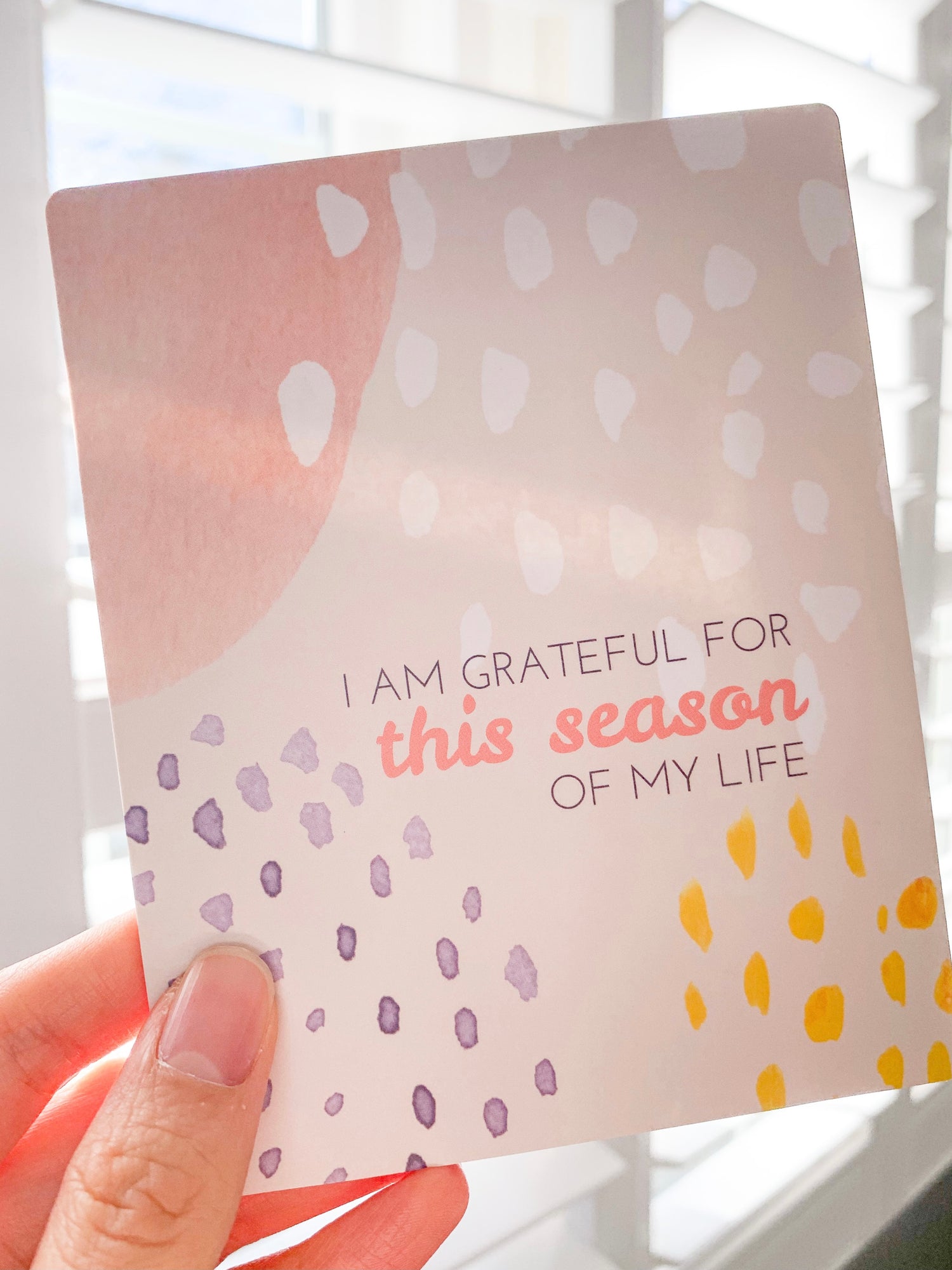 Many moms have relied on birth affirmations to help them manage labor and build confidence that their bodies can handle childbirth. Our affirmations for new moms work similarly for the postpartum period, helping new moms build confidence in their own intuition and accept that YES, they can define motherhood on their own terms. On especially hard days, our gentle and supportive messages give mom a warm hug and let her know that she can get through anything, one step at a time.
Shop Affirmation Cards