Regular price
Sale price
$18.95
Unit price
per
Sale
Sold out
This deck of affirmations is a personal cheerleader for the new mama who is learning to breastfeed. Whether you are nursing, pumping, or supplementing, you deserve to feel confidence and pride in your breastfeeding journey.

Feeding a newborn around the clock while enduring painful latches, engorgement, and a whole list of other possible ailments can make any breastfeeding mom question whether she has it in her to keep going. Each message in this deck of 40 affirmations (printed front and back on 20 cards) is designed to assure you: yes, mama, you CAN do it!

Perfect for mamas who are breastfeeding in their fourth trimester, when baby is 0-3 months old:
♡ Feel calmer and more confident in your ability to breastfeed your baby
♡ For pumping moms, improve milk output and encourage faster letdown by melting away stress and releasing more oxytocin, the love hormone that tells your body to produce and eject milk
♡ Shift your mindset about feeding sessions: less anxiety, more bonding

To get the most out of your affirmation deck:
♡ Place cards wherever you'll see them often when feeding your baby, like by your favorite nursing chair, pump, or bed
♡ Before and during pumping, pick a favorite card to focus on and breathe deeply to relax into your body
♡ Share your favorite affirmations with other breastfeeding mamas to spread the love and support

Durable cards made to withstand new motherhood:
♡ 20 cards, printed with unique messages on both sides for 40 total affirmations
♡ Printed on premium quality 350gsm heavyweight stock
♡ Featuring beautiful designs depicting peaceful nursing and pumping mamas
♡ Each card measures 4in x 5in
♡ Waterproof and rip-proof, with rounded edges
♡ Wipe clean as needed

Please note, these affirmation cards do not diagnose or treat any breastfeeding ailments, and are not a replacement for a consultation with an IBCLC. However, they are perfect to be used in tandem with any breastfeeding help you are receiving as emotional support.
View full details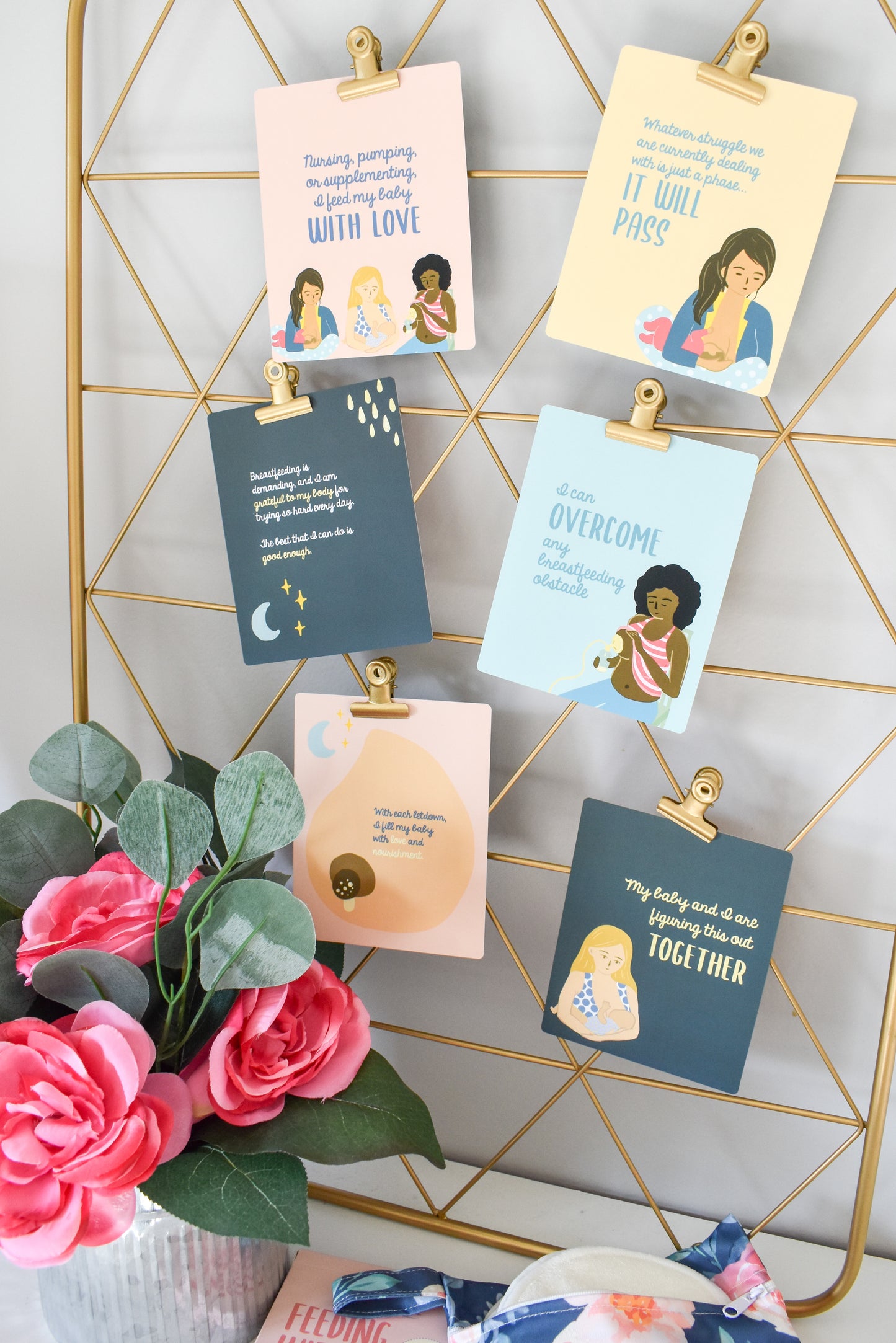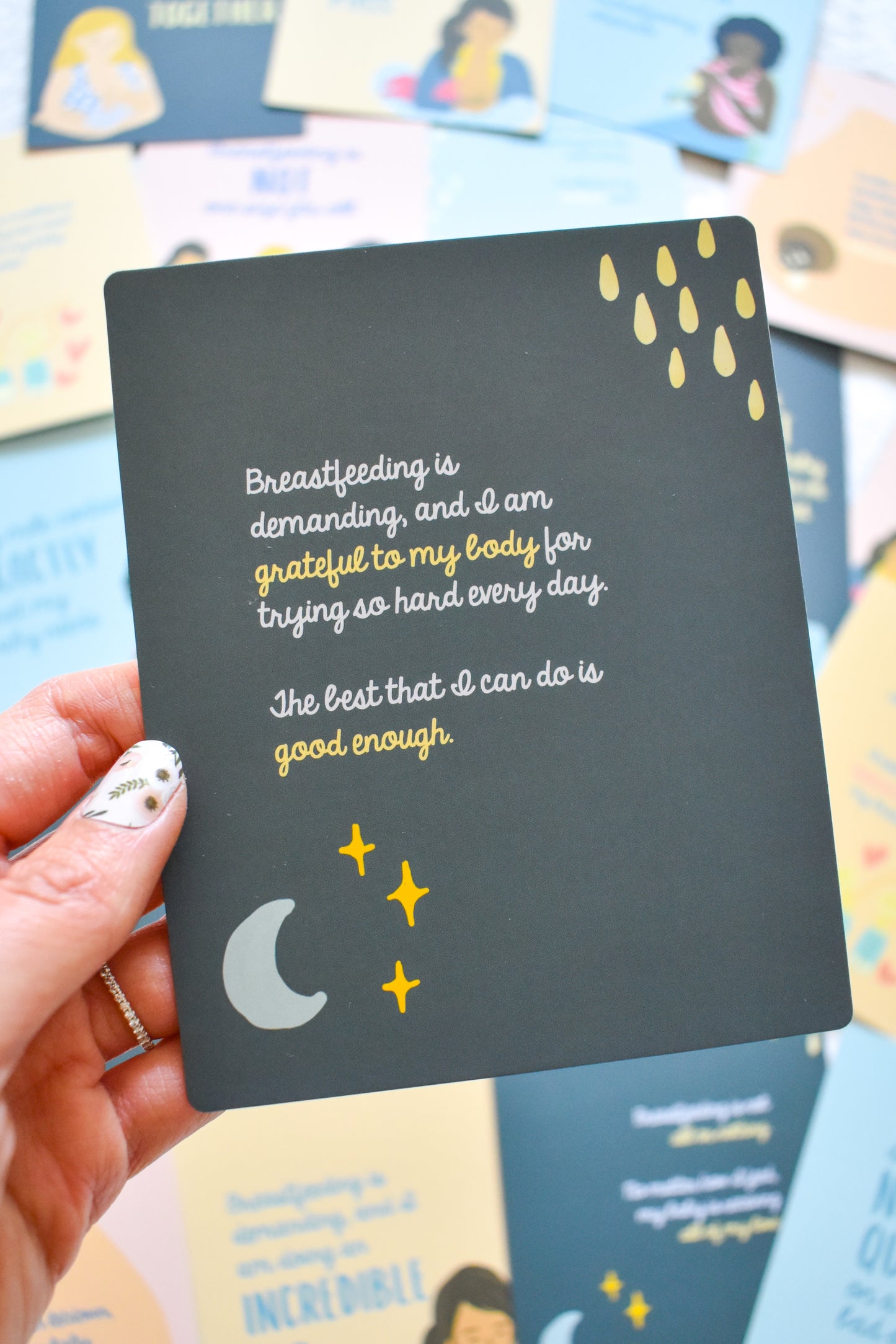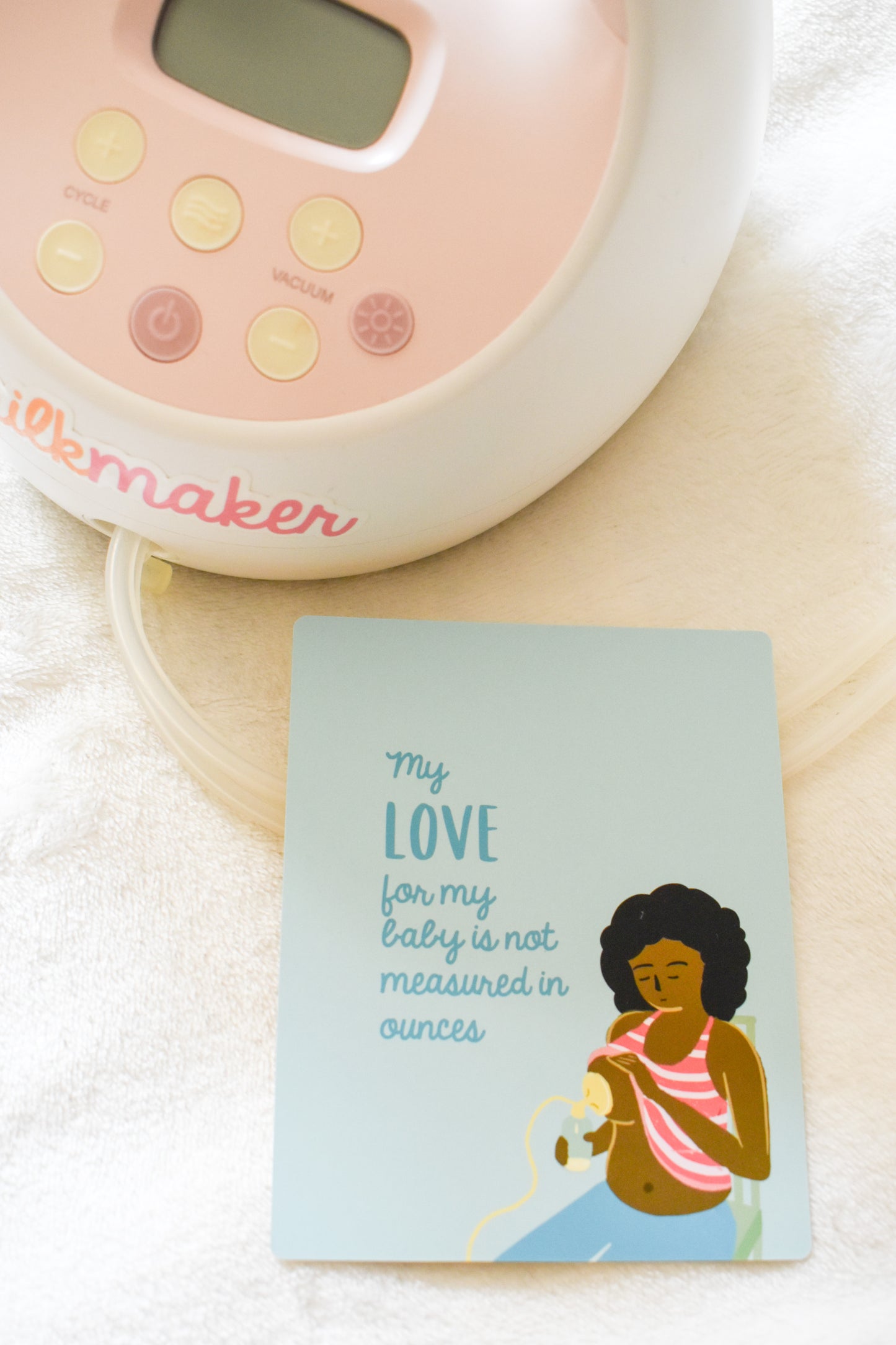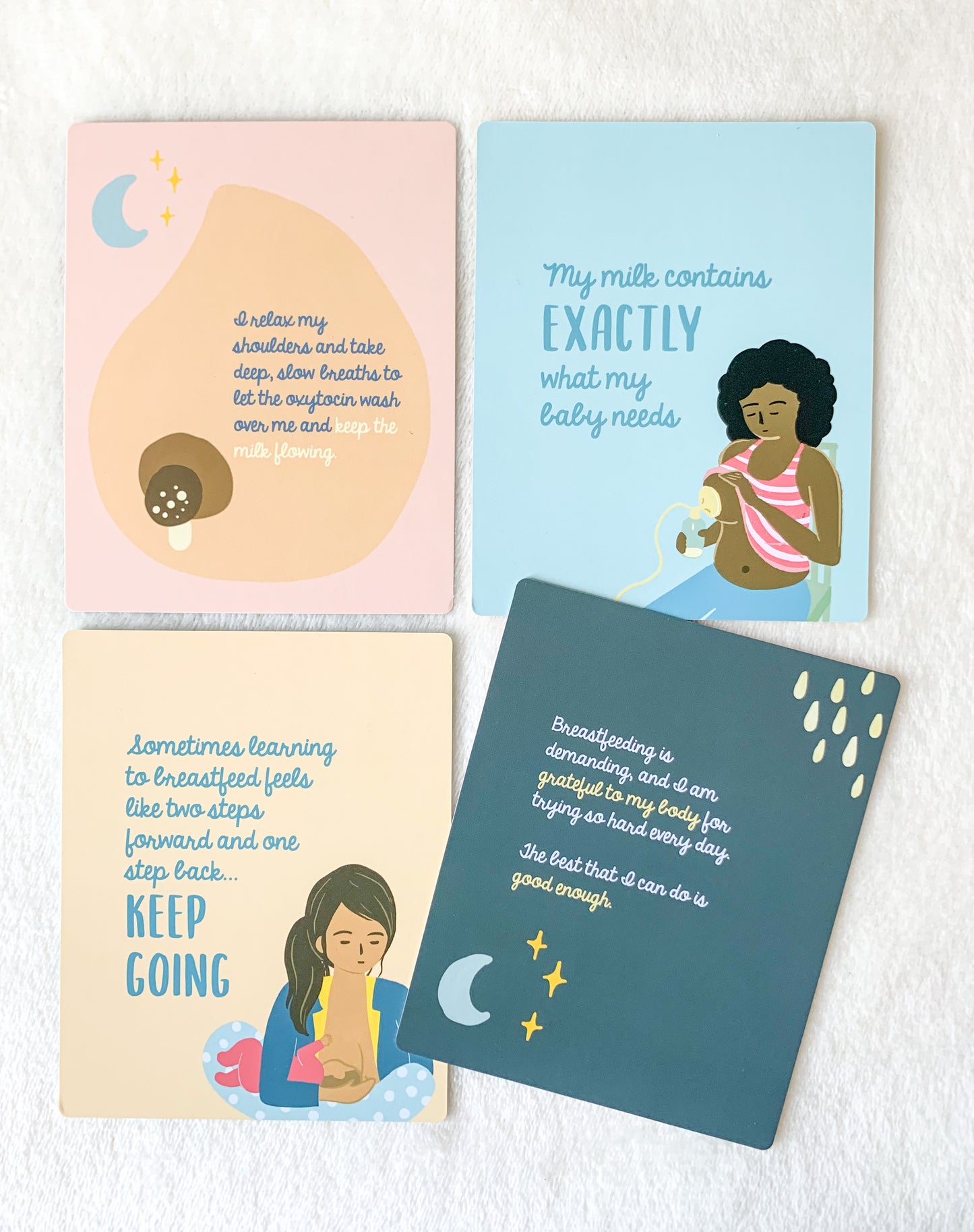 The print quality and illustrations are very nice.
Love these cards! This is the second set I've purchased. I own a private lactation practice and give each one of my clients a card that pertains to their situation. They are colorful and the affirmations are beautiful!
The cutest cards and super great quality. Love these affirmation cards
Love these cards! They will be great for my breastfeeding clients! -Siri, RN, IBCLC
These affirmation cards are beautiful! I'm a lactation consultant and I can't wait to use them in my office! Thank you so much!